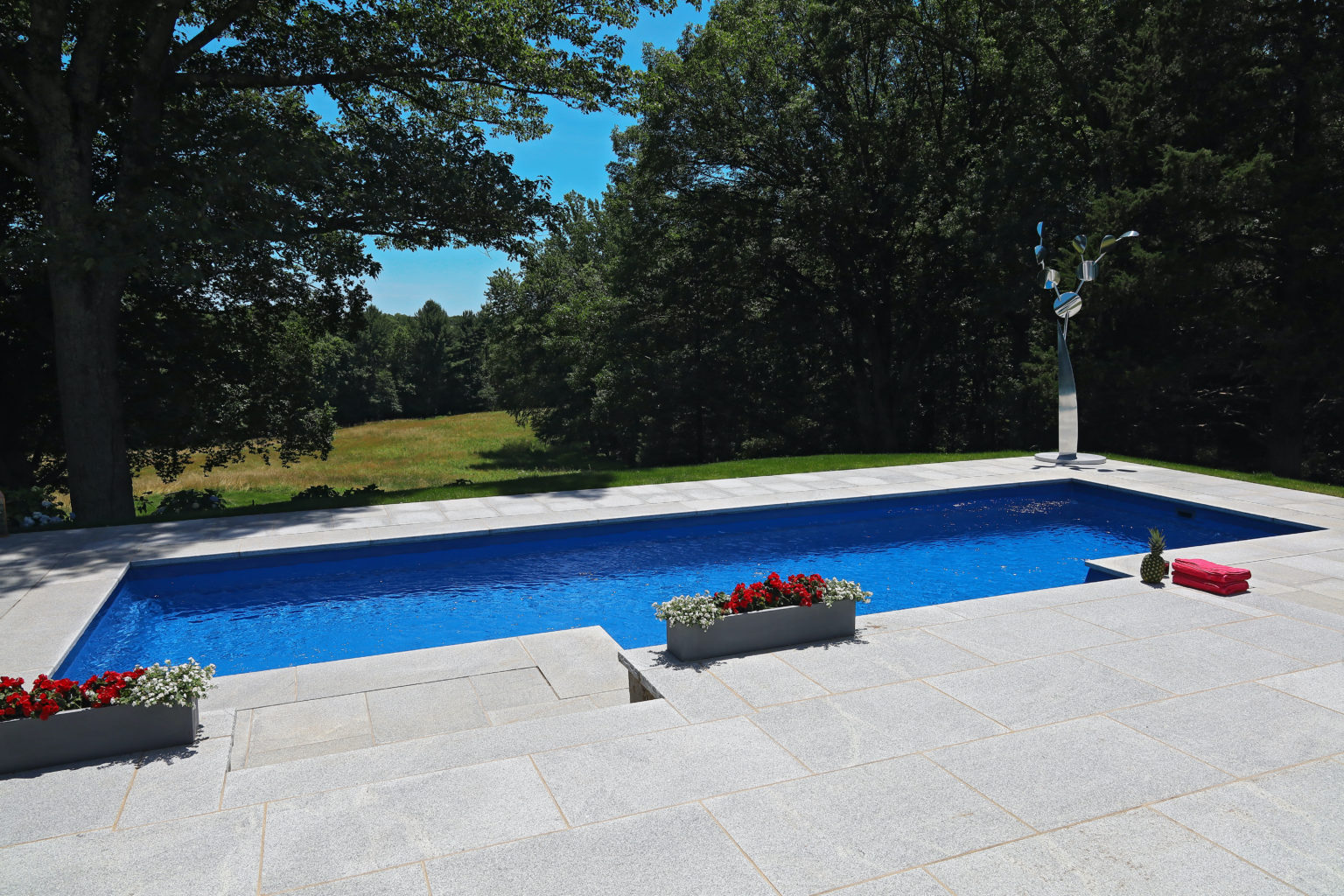 Purchasing an inground swimming pool
may be one of the largest investments you'll ever make, a very important decision in your lives. Fairfield Pool wants to make sure you don't have any doubts about building a beautiful inground pool and that all of your questions have been answered. That's because the more you know about our pools, our construction process, our materials and our installation crew, the more comfortable you and your family will feel about deciding on a pool.
What follows are common FAQs – frequently asked questions – on the subject of inground pools. As helpful as they are they probably won't answer every question you have. So we cordially invite you to visit us, speak with our staff and experience our full size, in-house pool displays.
How could I ever afford a beautiful inground swimming pool?
Our unique fiberglass wall construction and soft liner process make building a magnificent inground pool extremely cost effective. Don't think a high quality pool has to cost $75,000, $50,000 or even $25,000. You can be enjoying your beautiful pool – completely installed, fully equipped and with customized perimeter walkway – for an amazingly affordable price.
Shouldn't I be installing a gunite pool for durability and protection from the severe New England winters?
Another swimming pool myth. In fact, our winters tend to have a more punishing effect on gunite and concrete, often leading to high maintenance tile damage, surface disintegration and cracking. You never have to worry about that with resilience offered by a liner pool. Your pool will look just as great years after we build it.
What about all the time and money I'll have to spend on pool maintenance and upkeep?
That's never an issue with a Fairfield Pool. With our exclusive construction method, soft liner finish, and advanced heater, pump and cartridge filtration technology – requiring no backwashing – you'll be amazed at how simple we've made today's pool maintenance.
How difficult is it to operate all that complicated pool equipment?
Perception, not reality. Cutting edge technology in today's Fairfield Pool equipment means a flick of a switch is all it takes for hassle-free operation all summer long and years of efficient, reliable equipment performance.
What about all the chemicals and treatments needed to ensure excellent water quality?
Just a swimming pool myth. In fact, water in liner pools requires less care than water in gunite pools. A simple weekly test tells you if your pool needs a quick treatment. If so, one easy application and you have perfect summer swimming.