Fairfield Pool of Connecticut
Established in 1965, Fairfield Pool has installed over 3,000 pools throughout Connecticut. We are proud to currently offer a full range of award winning one piece fiberglass pools.
Fairfield Pool Picture Perfect Pools
We will have you swimming in no time
One piece fiberglass installation is typically completed in 5 days or less (Not counting masonry, landscaping, fence or utility connections)
Contact us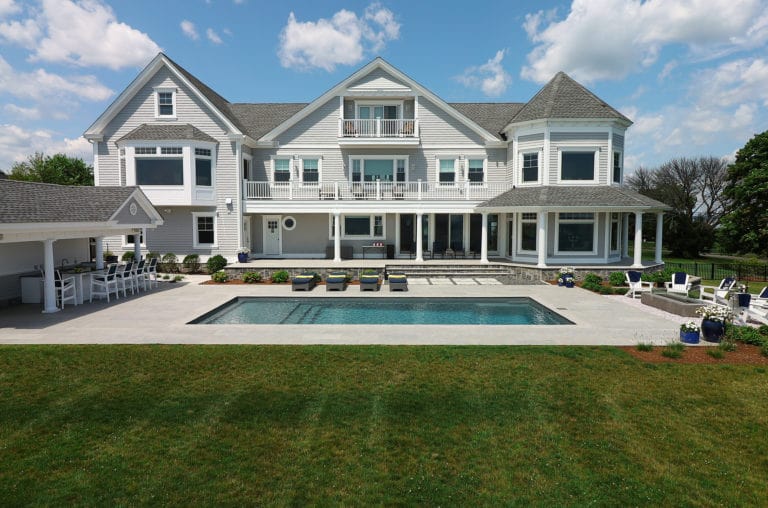 Over 3000 pools installed throughout Connecticut. 203.334.3600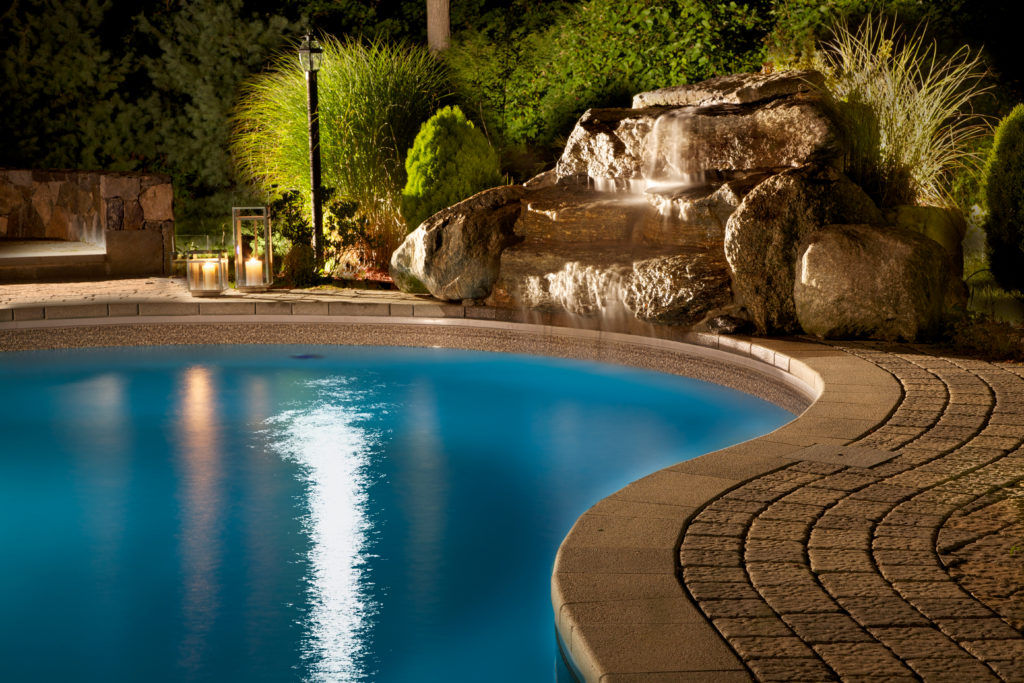 "We decided on a fiberglass pool and checked out several installers. We decided on Fairfield pool because of their long presence in the industry and the quality of the pool manufacturer they use, Leisure Pools. Our experience was fantastic. Mike was helpful the entire time from assessing our yard and helping select the pool to the finishing touches. Everything happened very timely and our only slowdown was the permit process which was due to the town. We love the pool and so does our friends and family. The installation of the one piece pool in the ground was an amazing feat to watch and could not imagine a more professional job done."
Russ B
"My husband Larry & I chose to go with Fairfield Pool company, Fairfield CT. after researching and considering them along with several other pool companies. We stand by our decision. Sales Manager Michael, construction manager Joe & crew were all impressive – very honest, hard-working folks who take pride in their work. My husband & I feel so blessed to have such a well-made, low-maintenance beautiful pool that was built to last & provide ongoing enjoyment. It's been a focal point for entertaining family & friends of all ages. Thank you Fairfield Pool – Jeremy the owner, Michael, Joe & crew for making our dream a reality! Our neighbors even have a 20+ year old Fairfield Pool that was also built to last and still looking gorgeous!"
Vee V
"We had a great experience with Fairfield Pool. Mike, Tom and Joe were all professional and knowledgeable. We chose a fiberglass pool and it was installed inside of a week! Cost was reasonable and as quoted. We couldn't be happier with our decision to go with Fairfield Pool."
Bonnie B
Not only are Fairfield Pools durable and dependable, but our unique system offers you the flexibility and options you will appreciate when planning to install your inground swimming pool.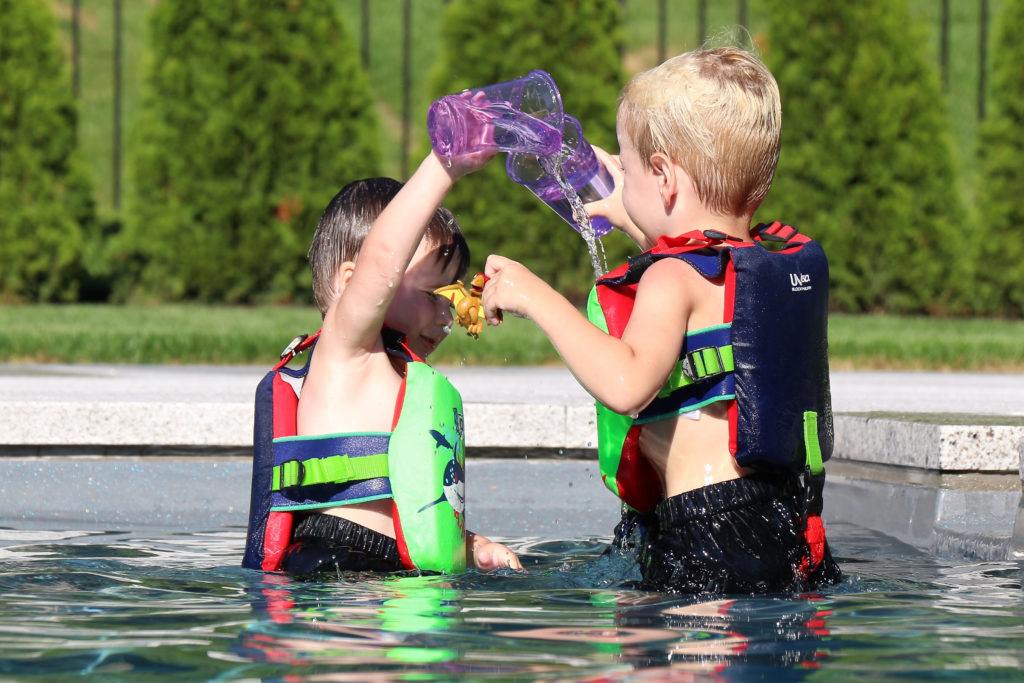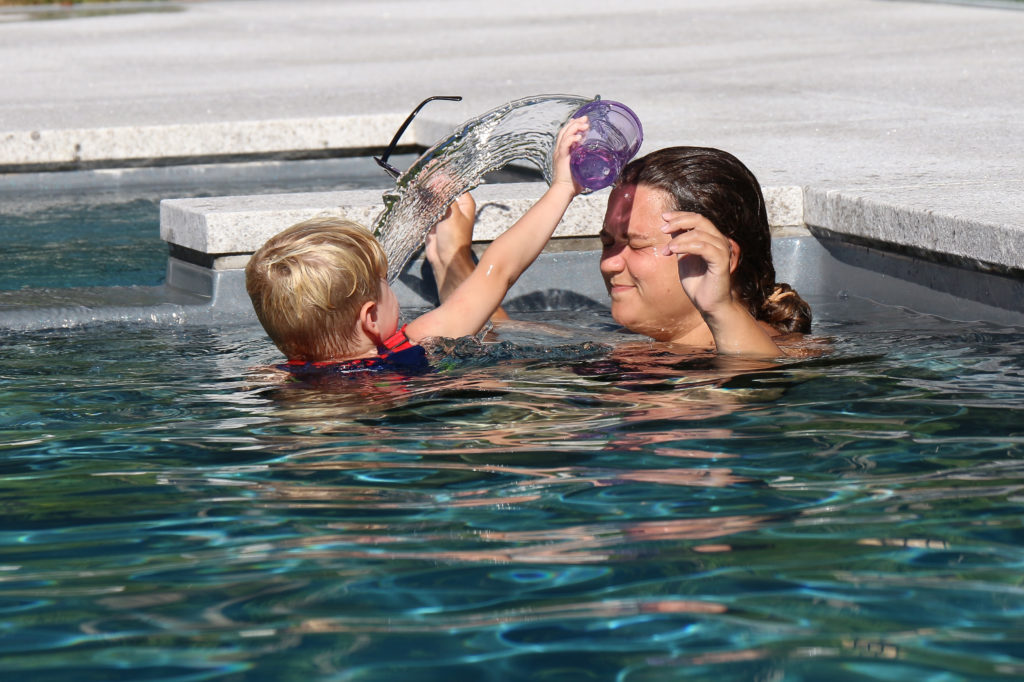 And… Fairfield Pool's quality controls are unbeatable. From start to finish our professionals are in charge of every aspect of your pool's progress. Our experienced and dedicated crews work together to ensure a quick and seamless swimming pool building experience for all.